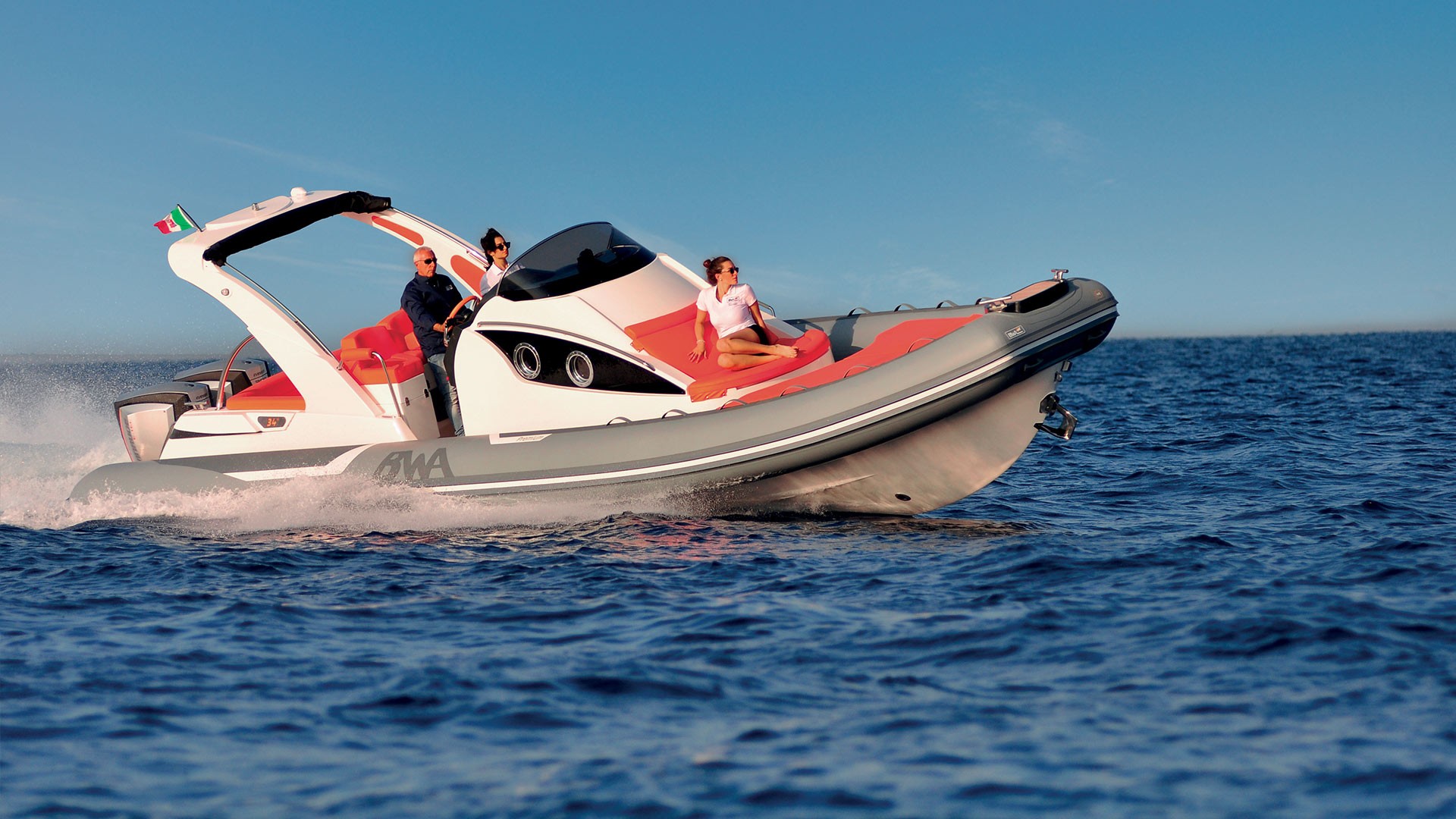 History of an excellence
To become a style icon you need the perfect combination of design, craftsmanship of details, the ability to reproduce a unique piece on an industrial scale. This is the ultimate goal for which we make our RIBs. The search for uncompromising quality is the value that has always guided us.
Elegant, dynamic, brilliant, magnetic, always current and never out of place. At sea and in port, your dinghy is the high resolution photograph of your personality. Who loves to stand out, not be noticed. Who prefers the journey, not the destination. Which does not conform to the spirit of the time, but goes through it all ahead. Like a good wine, a tailored suit, an Italian seaside village, a Flyer tells your lifestyle in detail.
Attention to detail is irrefutable proof of our Italian DNA. It is the details that transform an excellent industrial product into a unique piece: the inflatable boat that reveals your personality. We know how to interpret your dreams and make them come true with that extra touch, which sometimes is adding a fundamental detail to life on board. In other cases, an engineering trick to increase safety and performance. Always, to make you one with your Flyer. For us, beauty is the crowning glory of the design and organization of work, not just the result of inspiration. Form and function, cutting-edge technology and refinement of the interiors are complementary aspects that contribute to the creation of an exclusive product, an icon of style, seduction and sportiness, luxury and comfort, safety and environmental compatibility. Your Flyer.